Hard Disk ราคาพิเศษเมื่อซื้อพร้อม NAS
สุดคุ้มเมื่อซื้อ HardDisk พร้อม NAS
- ประหยัดกว่า
- เรามีบริการติดตั้งพร้อมทำ RAID ให้ฟรี ก่อนส่งสินค้า
- QC HardDisk ทุกลูกก่อนส่ง
- รับประกันทั่วประเทศ 3 ปี (SYNNEX,SIS)  


Part No.




ชื่อรุ่น




ราคา




WD20EFRX

 

WD HD CAVIAR RED NAS 2TB 3.5" INTELLIPOWER, 64MB CACHE, SATA3(6GB/s), 3Y


3,600 บาท




WD40EFRX

 



WD HD CAVIAR RED NAS 4TB 3.5" INTELLIPOWER, 64MB CACHE, SATA3(6GB/s), 3Y


6,290 บาท




WD60EFRX

 



WD HD CAVIAR RED NAS 6TB 3.5" INTELLIPOWER, 64MB CACHE, SATA3(6GB/s), 3Y


9,900 บาท




WD80EFZX

 



WD HD CAVIAR RED NAS 8TB 3.5" INTELLIPOWER, 128MB CACHE, SATA3(6GB/s), 3Y


12,900 บาท



รายละเอียดสินค้า Synology DiskStation DS218play 2-bay NAS
Ideal Entertainment Center with 4K Ultra HD Capability
Designed for multimedia enthusiasts, DS218play supports real-time transcoding of 4K Ultra HD source content. With the availability of centralized management, DS218play is ideal for fast file sharing and reliable backup for all types of devices.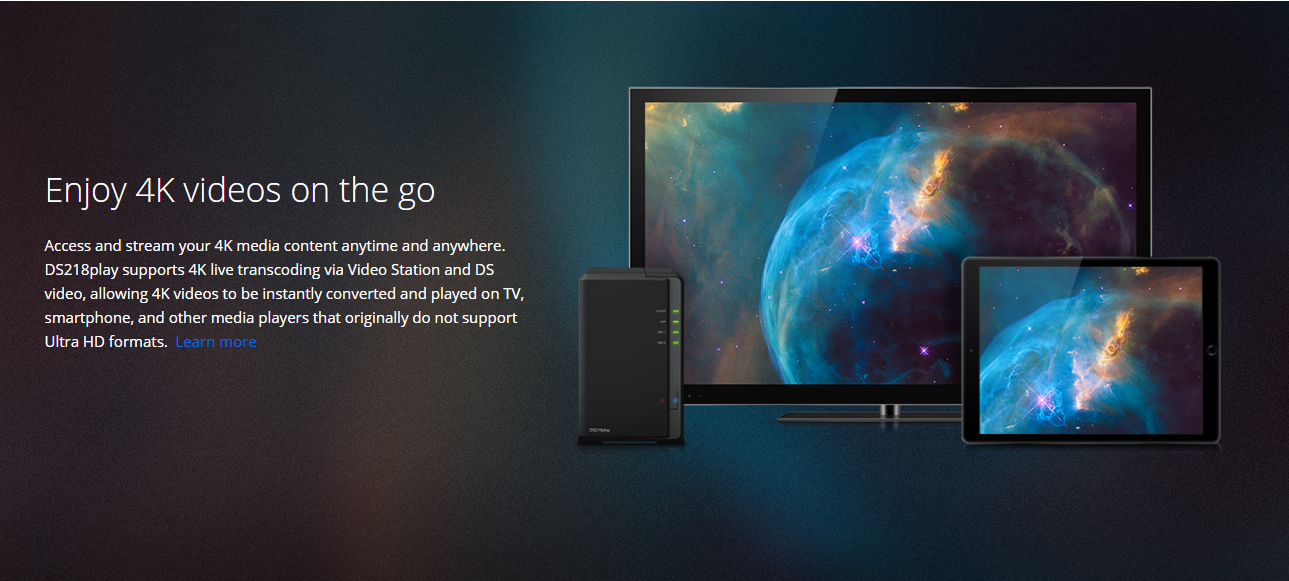 Multimedia powerhouse
Access your multimedia content anytime, anywhere with an intuitive web-based interface.


Easy file access with QuickConnect
Access files on your Synology NAS over the Internet without the hassle of setting up port forwarding rules, DDNS, or other complicated network settings. QuickConnect allows you to connect via a simple customizable address (e.g. https://customID.quickconnect.to), so that you can instantly access media and work files on any Windows/Mac/Linux computer, laptop, or mobile device without additional charge.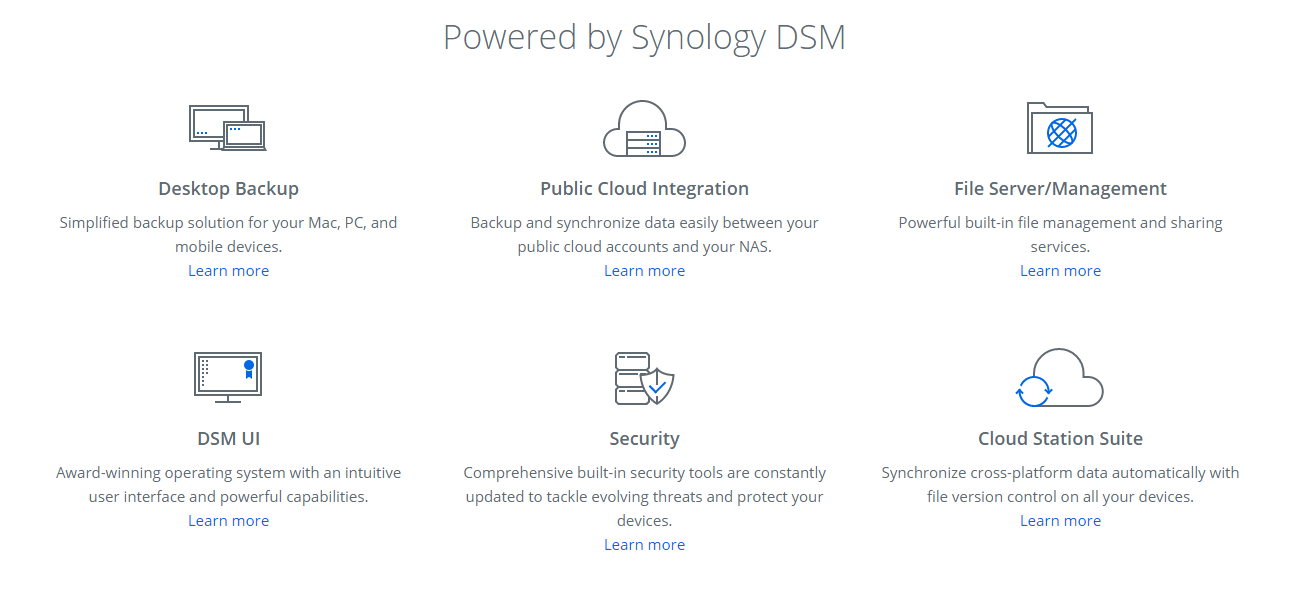 Descriptions