Cloud Station Backup carries out the most complete backup tasks in real-time. When data is voluminous, real-time backup prevents massive data loss due to unexpected disaster during backup cycles.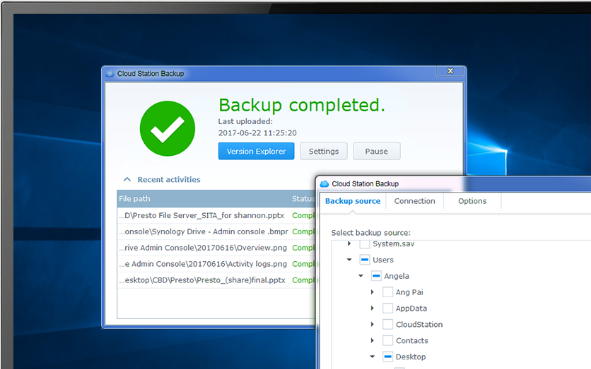 Easy file access with QuickConnect
Access files on your Synology NAS over the Internet without the hassle of setting up port forwarding rules, DDNS, or other complicated network settings. QuickConnect allows you to connect via a simple customizable address (e.g. https://customID.quickconnect.to), so that you can instantly access media and work files on any Windows/Mac/Linux computer, laptop, or mobile device without additional charge.